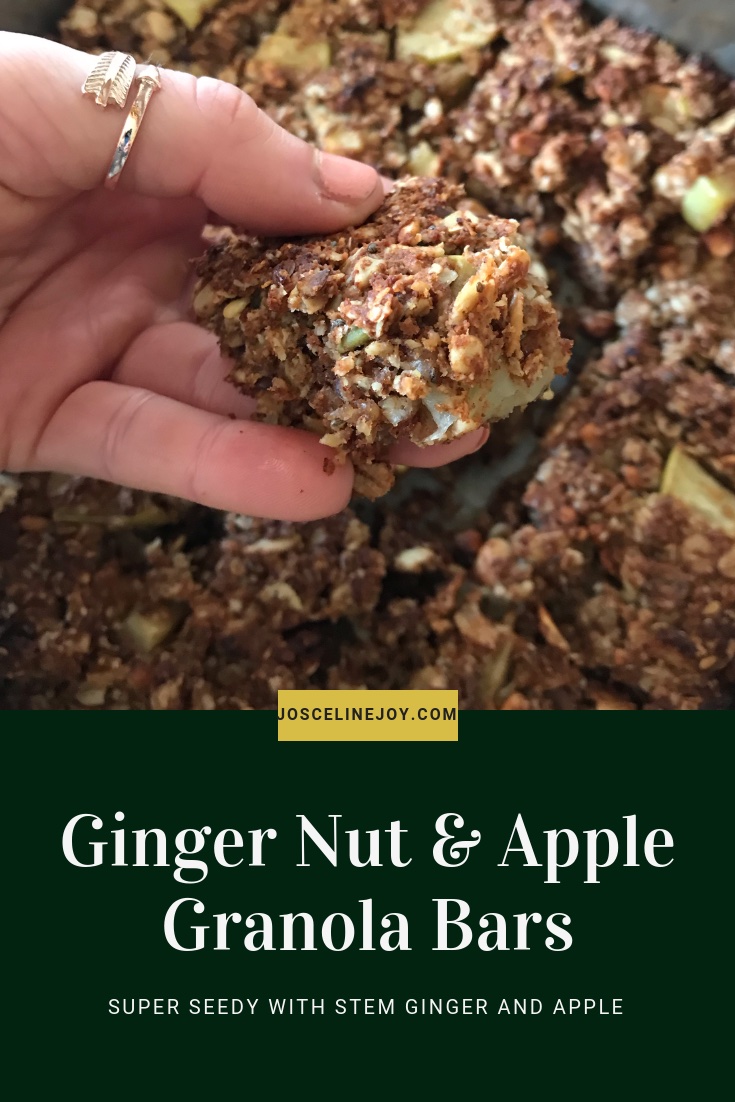 Super seedy and packed with healthy fats and natural sugars.
Perfect for refuelling after a run, or sweaty session in the gym.

Delicious comforting breakfast, dessert or mid-afternoon pick-me-up!
These are exquisitely crumbly and utterly moorish.
I demolished a sizeable bowl with KoKo Yoghurt, went back for seconds, and now will be boxing a load off to my (spoilt) brother to enjoy as well!
G E T C R E A T I V E
The recipe will make the ones pictured above, BUT if there are certain ingredients that don't suit your taste preferences; like the ginger, or protein powder, then simply swap them out!
Instead, why not try adding in frozen berries, or get citrusy with orange and lemon zest.
Switch the Peanut butter for any nut butter, or add in a mashed banana instead to make it super sweet and gooey.
Whatever your tastebuds desire.
I highly recommend this recipe and I am certain it will not disappoint!
I N G R E D I E N T S
200g Oats
I used 1/2 Quaker Oats and 1/2 Sainsbury fruit nut & seed Muesli
2 tspn Cinnamon
1 dspn Mixed Seeds & Chia Seeds
1 scoop Vanilla protein powder (optional)
I use Form Nutrition Performance Protein
Pinch of salt
1tspn Baking Soda
100g Margarine/Butter or Coconut Oil
3 tbspn Agave/Honey/Golden Syrup
1 heaped tbspn peanut butter (or any nut butter)
I used Meridian Crunchy Peanut Butter
1 Apple; peeled and chopped
20g Root Ginger; peeled and chopped
1 dsnp Milk of choice
I used Alpro Almond Milk
M E T H O D
Pre-heat oven to 180C/355F/Gas Mark 4 and line a square baking tray with grease proof paper

Mix the oats, baking soda, salt, protein powder, mixed seeds and cinnamon in a large bowl

Melt the margarine, peanut butter, honey (or syrup of choice) over a low heat until all dissolved

Add the chopped apple and ginger into the pan and heat for a further 5 mins stirring occasionally until the apple and ginger have started to soften

Turn off the heat and mix in the oat mixture until well combined; this is where the dash of milk may come in handy so it creates a thick porridge consistency

Spoon the mixture into the lined baking tray, pack it down with a spoon and cook in the oven for 15-20 mins, or until nicely crisp and brown on top.

Leave in the tray to cool before you slice it up and enjoy with a cuppa ☕️ Or smothered in yoghurt and berries as a scrumptious dessert.